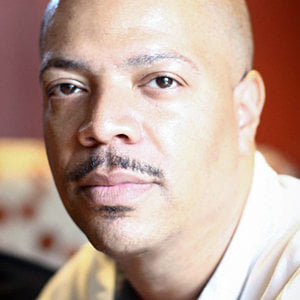 Zamani Feelings
Biography
Zamani Feelings has quietly become a household name amongst those familiar with photography in the Philadelphia and surrounding areas. His natural ability to capture and extract the organic emotion and beauty of a moment and apply that to wide variety of subject matter has made his work distinct, immediately recognizable and sought after.
He was recently featured on the Fox 29 series "Good Day Philadelphia" seen here : http://www.fox29.com/good-day/235439994-video
From childhood he developed a deep appreciation for and active involvement in the arts through his parents (Tom and Muriel Feelings) who were accomplished creatives in their fields. His father was an internatinally renowned illustrator and his mother an award winning children's book author.
The love for Photography was born from his initial interest in documentary film and Zamani was drawn to photography in an attempt to capture the same feeling, emotion and story of cinematic film and translate that into still images. His experience is vast and spans from newspaper, print and web photojournalism, to portraiture and event photography, as well as his latest passion for sports photography which he has now devoted another website too at Zamanifeelings.net. Zamani currently photographs college football and basketball for Temple University athletics, NFL football for Vavel USA and is the official sports photographer for Penn Charter school. He also covers high school and college sporting events for Philadelphia Sports Digest.
As a free lance photographer for local news publications, his work has been featured on MTV, the Wendy Williams show, The Leader, Mount Airy Times, Coach and Player magazine, Essence Magazine, Esperanza College media, Philadelphia Sports Digest and Stay Focused Magazine. Vavel USA Philadelphia Sports Digest and the Temple Owls portfolios. He also has photographed President Obama and First Lady Michelle Obama and covered two years of coverage of the National Hispanic Prayer Breakfast at the White House.
Pricing
Portrait sessions start at $200.00
Event Photography at $125.00 per hour
Weddings start at $2,300.00 (partial days start at $1,300)
"Please ask about my mini sessions for portraiture"
Zamani is available for all inquiries. For information on booking, you may contact him here or directly at 267-242-2027 as well as at the social media outlets listed below.
Facebook : www.facebook.com/Zam919

Instagram: @zamanifeelingsphotography

Twitter: @Zam919
**** If you are interested in seeing a more extensive portfolio of Zamani Feelings sports photography please go to www.Zamanifeelings.net where he has an entire website devoted to his Sports Photography images.
Thank you for visiting and we hope you enjoy the images.
Contact